This is a step by step guide to adding your charity to CharitiesNeed. It's a nice and simple process and shouldn't take more than a few minutes.
Registering
1. Go to charitiesneed.co.uk and click on "add charity" at the top right of the screen.

2. Fill in the details you see on  the registration form and then click 'Register'.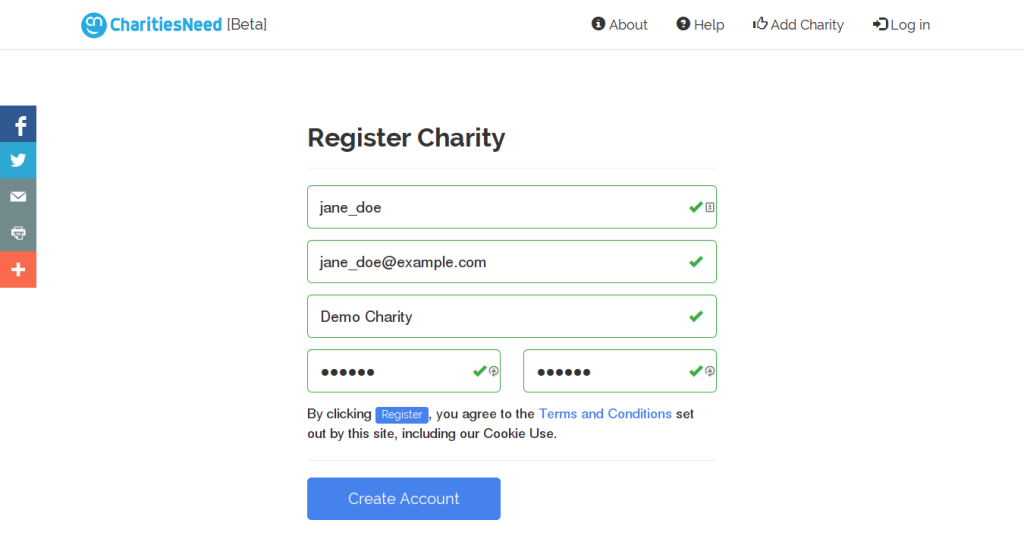 3. You should receive an email shortly with a link to activate your account. Once you receive and click on the link you will be able to log in.
Your charity details and needs
1.  After logging in, you will see your charity listed and the first step is to click on 'location' and fill out the details there. There is also a section at the bottom which allows you to give a description about your charity or any thing else (e.g. opening times). Once you are happy, click save.

2. The next step is to add the type of items your charity needs. You can also set a 'need rating' next to the item categories. So for instance if you really needed books, you could select '5' indicating to donors that you really need books.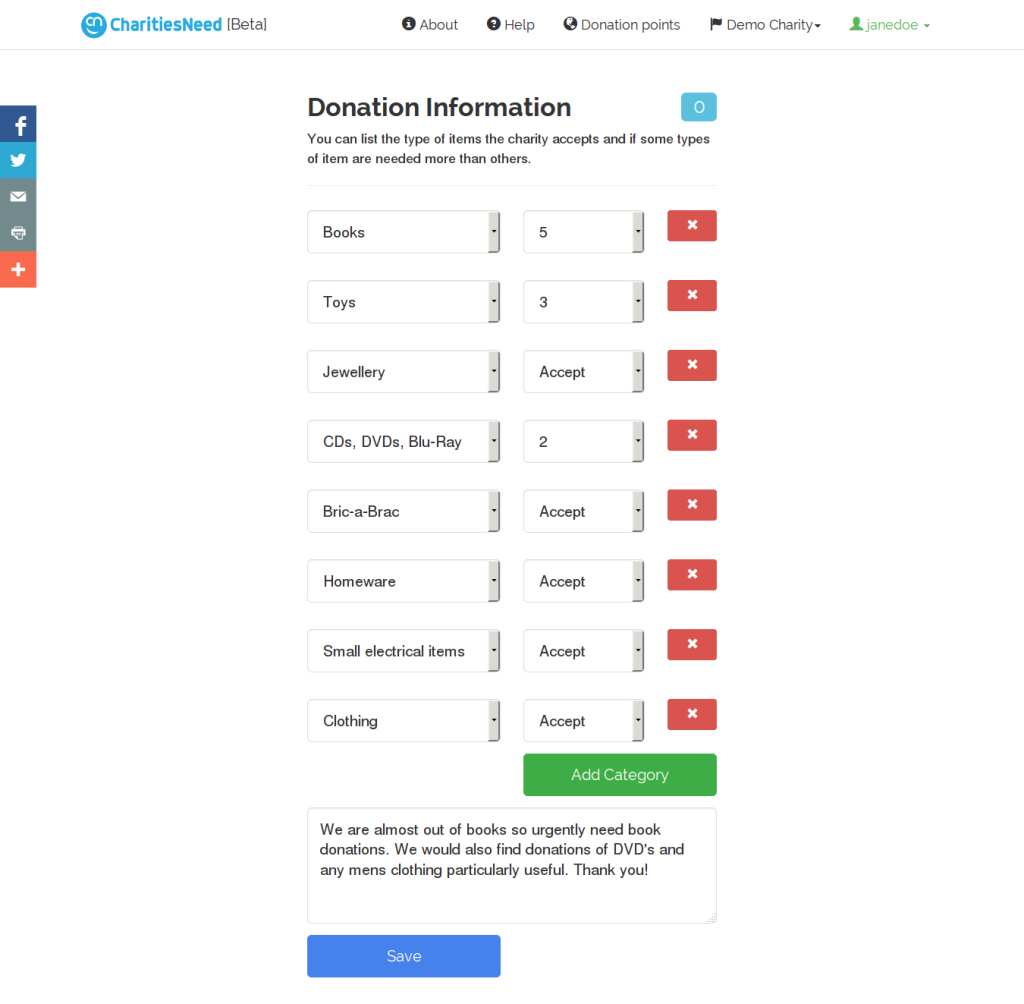 The section at the bottom allows you to write any further details about your needs.  Once you are happy, click save.
4. Adding a charity logo or image relating to your charity can be done by clicking on 'logo'. Try to pick an image that's not too big. Again, click save.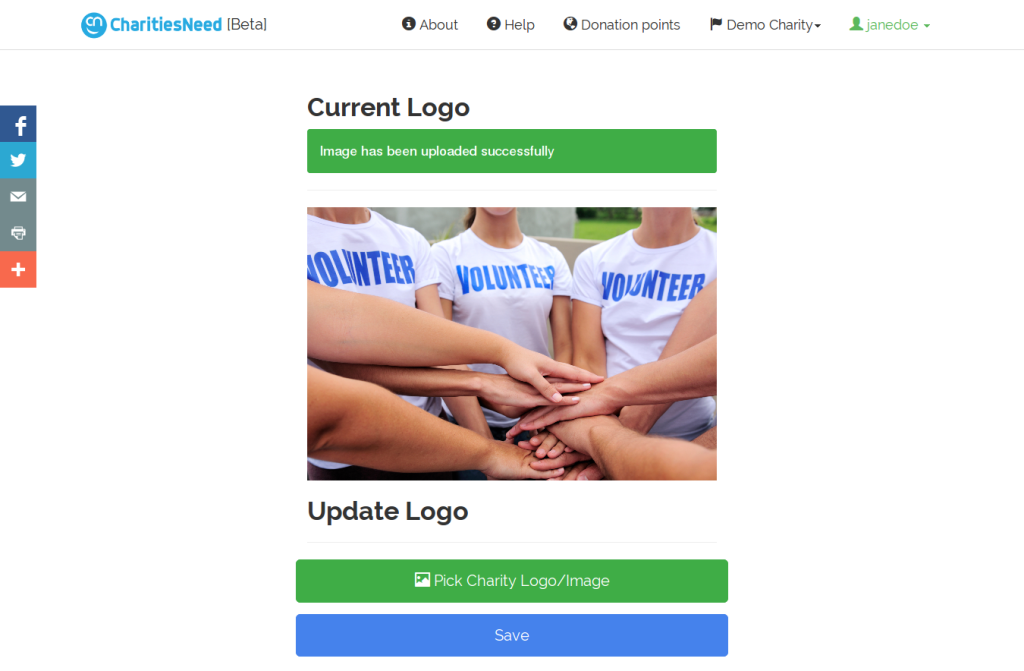 5. Done! That's all that is required, your charity is now on CharitiesNeed. Try putting in a postcode near to your charity on the search page. You should find your charity in the results.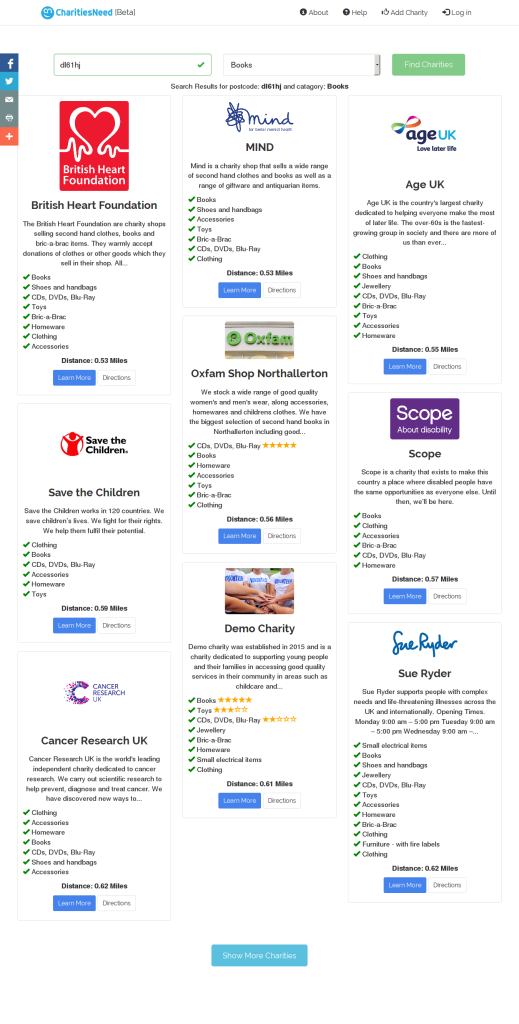 The profile donors will see with all the information you have entered.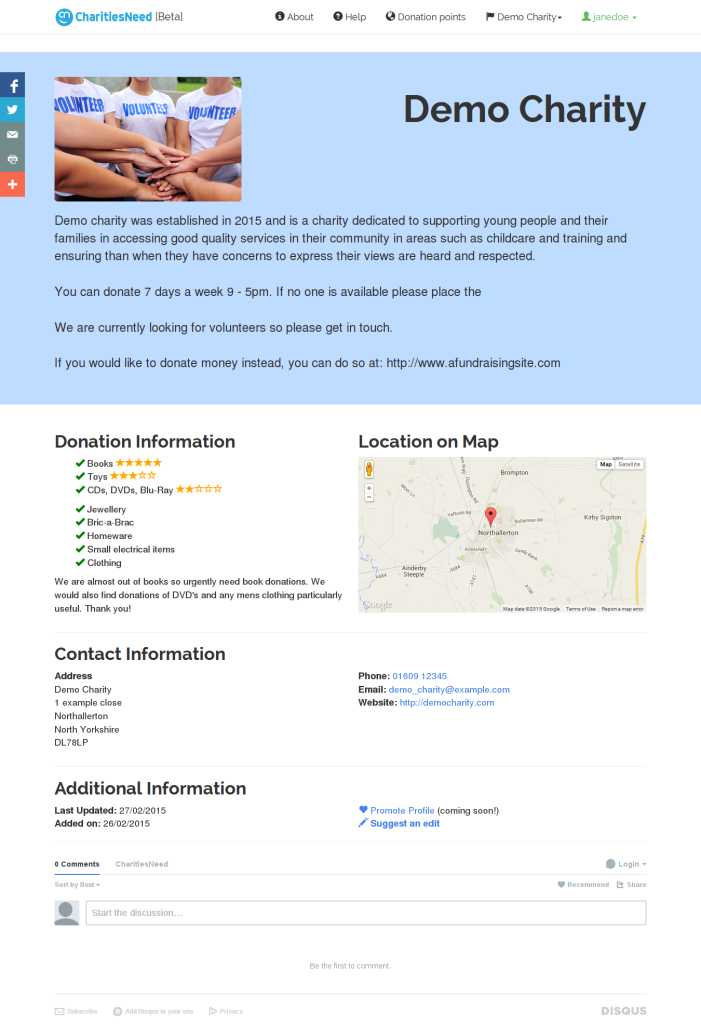 Charities with more than one donation point and/or managing multiple charities.
You can add additional charities or donation points in the 'Donation points' section.
This is particularly useful if you manage multiple different charities and/or your charity has multiple donation points (e.g. clothes banks, shops, drop off points).
This is a quick run through so If you have any questions or suggestions, please feel free to email [email protected] or comment. Thanks for reading and I hope CharitiesNeed can help your charity receive more donations, raise awareness of your charity and help donors find out where they can donate their unwanted items.